Dog training
Dogs and humans of all ages and breeds are welcome to participate in the Canine Connections Program (keeping in mind that severe aggression is not our specialty and that needs a specialist).
The Canine Connection Program is appropriate for puppies who have had their first round of vaccinations and is approved by your veterinarian. It's great for targeting canine anxiety, fear, lack of confidence, potty training (no matter their age), nuisance barking, impulse control, polite manners and just about anything else.
Concept Dog Trainer
This simply means I desire to train not only what the dog can do, but what it thinks and feels as well. Dogs are meant to be calm, happy and free of pain, hunger and fear.
It is always my goal to help dog guardians learn how to easily and effectively help their dogs be calm, and when they do get excited, which they all do, I want my students to know how to get their dogs back to calm which is where the dog is most comfortable. The central piece of the Canine Connections Program is at the other end of the leash. . .the human.
My goal is to help humans develop such a strong bond with their dog that it simply is not interested in all the other "stuff" going on because they know that YOU are so much more FUN!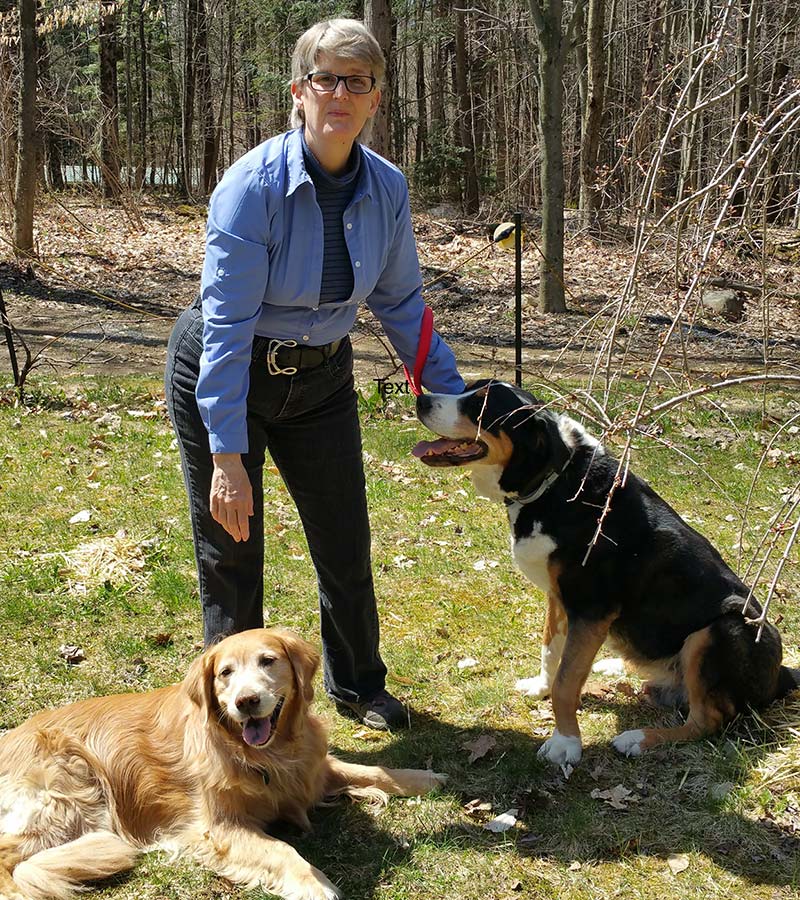 Leatrice Miller-Natola Certified Professional Dog Trainer
I have loved animals all my life, especially dogs. I have worked in the education industry most of my adult life. When an opportunity came to pursue dog training, I grabbed on with both hands and have always been delighted I did!
I have a BS in Education and I am certified by the Animal Behavior College. Currently, I am continuing my dog training education with Absolute Dogs for yet another certification in concept training.
I have been a successful professional dog trainer in Upstate New York since 2010. Recently, I relocated to Washington State and am loving sharing my knowledge with the dogs and their people here!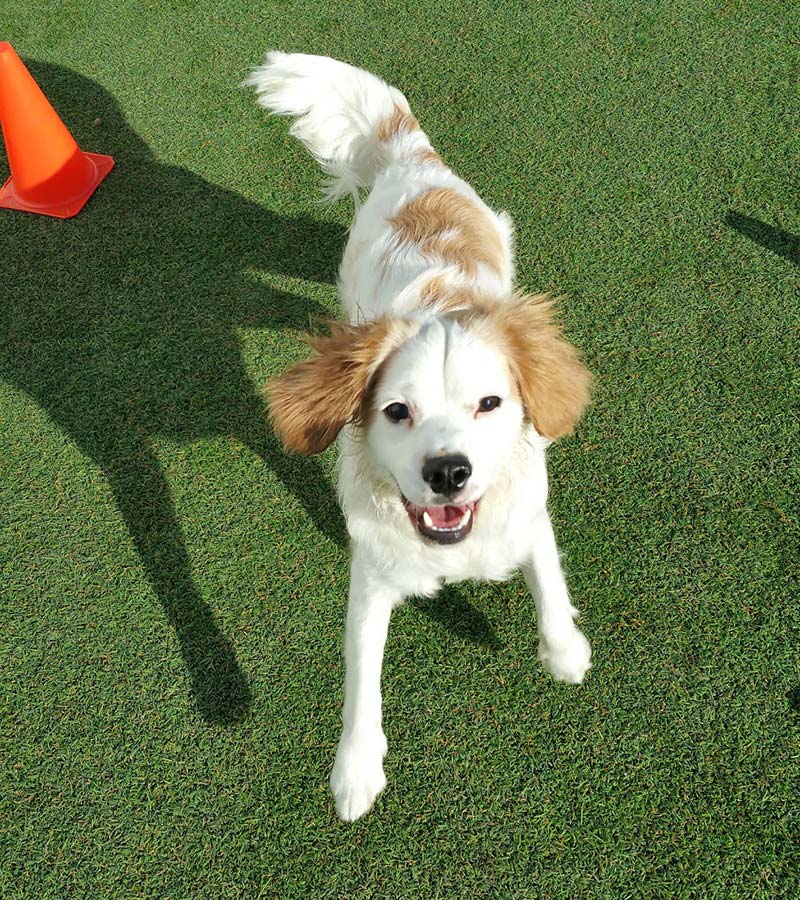 Concept Training method
One of the areas so many dog guardians struggle with is impulse control. The concept training method avoids yelling because that just lends to the excitement the dog is already experiencing. Instead, my students learn effective, force-free, quick and easy practices that help the dog return to calm.
Do they stay calm ALL the time? Heck, no! However, the methods learned in the Canine Connections Program give guardians the tools needed to return to calm and this helps everyone stay calm and happy!
Individual weekly sessions
Sessions are 1 Trainer for 1 family and 1 dog.
Sessions are 90 minutes each.
Cost per session is $120.
Cost for additional dog: $25 per dog
Available on weekend and weekdays by appointment only.
All sessions held at Deerfield Farm (mostly outdoors) so dress appropriately.
Individual session in your home are 1 Trainer for 1 family and 1 dog. The cost is $120 for the first hour and $45 for each additional 30 minutes.
Small group sessions can be negotiated if it is determined that all the dogs involved can handle the additional stimulation of other dogs.