About Deerfield Farm
Don't let the simplicity of the facility fool you. Deerfield Farm is a private, full service equestrian facility nestled in the foothills of the Cascade Mountains, just outside of Issaquah, Washington.
For 40 years, Deerfield Farm has taught children and adults throughout the entire Seattle metro area, including the Eastside communities of Bellevue, Issaquah and Redmond as well as Snoqualmie and North Bend Washington.
While we are known for our world class competitive riding program, we thrive on teaching horseback riding lessons to children and adults of all ages. It doesn't matter if you have never ridden a day in your life or you have been taking lessons for years, we invite people of all skill levels to join our Deerfield community.
Nationally acclaimed riding program
Gentle, well schooled lesson horses
Educated, skilled riding instructors
Family oriented with friendly atmosphere
Indoor and Outdoor Arenas
New 60 ft. covered round-pen
Heated viewing room with windows to watch lessons
Art and Yoga studios
Riding trails on the property
Easy access off I-90 in Preston WA
10 min to Issaquah and 20 min to Bellevue
Hot cocoa to keep everyone warm in the winter!
Deerfield Farm's history
Deerfield Farm is a family owned farm founded in 1979 by Sue Cummings-Schultz. The unique Deerfield Farm Riding program was designed and developed by Sue. While she still owns the farmland, ownership of the business was transferred to Katie Sikes in April of 2019.
Katie joined the Deerfield family in 2010 as an assistant instructor and was promoted to head trainer a few years later. Following in Sue's footsteps, Katie is dedicated to the same high standards and riding program which has brought our students much success over the years.
Sue still lives in the main house and is available for consulting, private lessons while continuing to teach clinics throughout the year.
Meet Your Deerfield Farm Instructors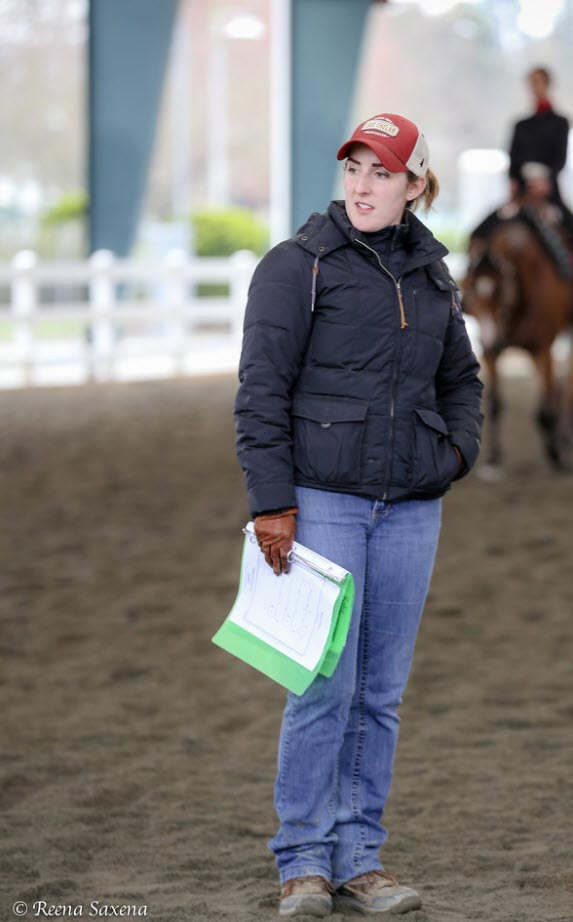 Katie Sikes
Owner and Head Trainer
Katie started riding at age 8 in eastern New York and by the age of 12, had expanded riding styles to include western. She worked in barns and summer camps to pay for riding clinics and extra riding lessons. At 12 years old, she started teaching riding lessons and by 16, she was running summer camps.
She attended Suny Oswego and graduated in 2010 with a degree in Biology. After graduation, she was hired at Deerfield Farm and began her mentoring by Sue. Over the years, she has worked with many trainers including Shane Dowdy, Carol Dal Porto, Morgan Stoevener and others. In her spare time, she draws, paints and loves being outdoors or hiking with her dog.
"I have the honor of allowing people to create peace in their lives through working with horses. I am so blessed to have such an incredible group of students, and genuinely inspired by their courage and desire to work hard! They don't know it, but they teach me far more than I could ever teach them!"
- Katie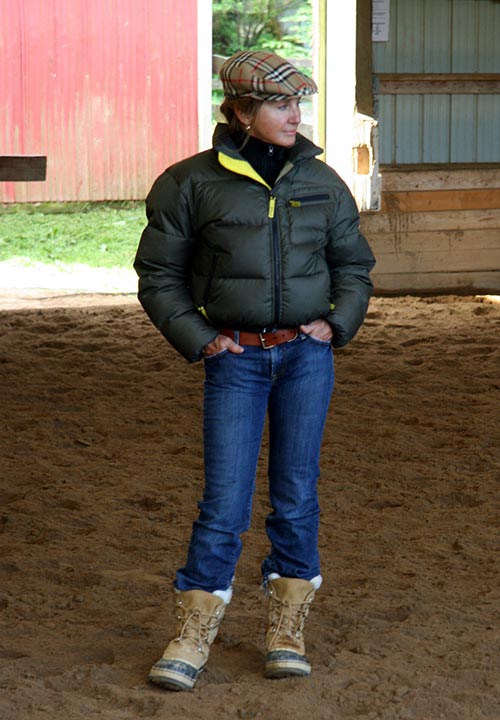 Sue Cumming-Schultz
Founder and Master Coach
Founder of Deerfield Farm, Sue attended the University of Washington and Burnley School. She has also studied with many accomplished masters of horsemanship, aikido, yoga and meditation. Through her personal study and experience, she has created a program founded in the awareness that through committed, consistent practice (of any worthy endeavor), joy and self-esteem is created in the individual.
The Deerfield Farm Riding Program, designed by owner Sue Cumming-Schultz, has been recognized as one of the premier horse programs in the country and its students have won literally hundreds of national and world title over the past 40 years. The majority of our clients have been from the greater Seattle area though many have been from other areas of the United States, as well as England and South America.
"The purpose of the Deerfield program is to teach compassion, commitment and focus through skillfully coached instruction with horses but ultimately, the real lesson of Deerfield Farm is the awareness that the only thing that stops us from achieving our greatness is our inability to believe in ourselves."
- Sue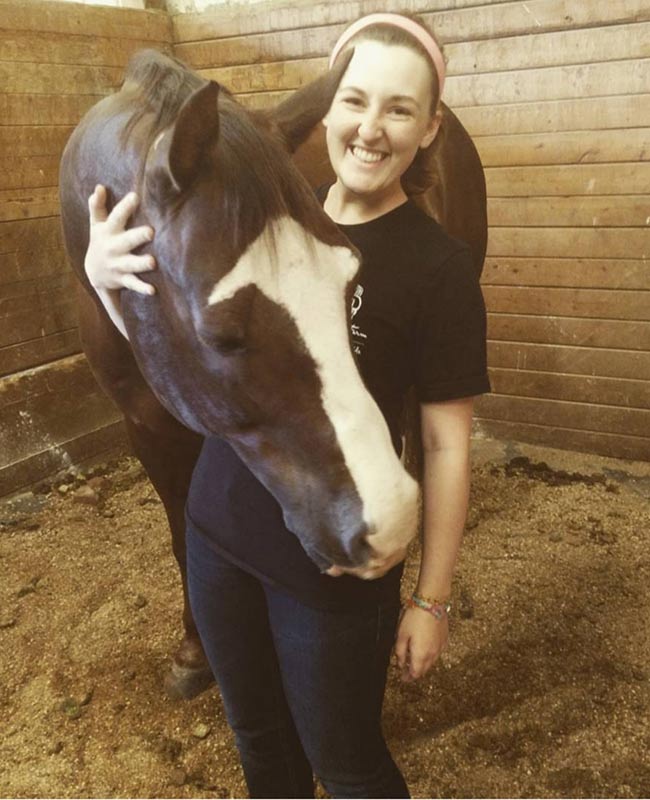 Lee Ann Hagen
YRA Head Instructor & Camp Director
Lee Ann started riding at the age of 5 years in upstate New York. She fell in love with horses before she was even old enough to ride them. As she grew, so did her love for horses.
Lee Ann attended Le Moyne College and graduated with a BA in History. During college, Lee Ann would often work summers at Deerfield to run their summer camp program. After college, she was hired at Deerfield to mentor her sister Katie and run the Youth Riding Academy program.
"I enjoy helping others to cultivate their love for horses by learning and experiencing what it means to be an equestrian. Deerfield allows me to combine my passion for teaching and horses. I am blessed to have such amazing students!"
- Lee Ann
Overnight Amenities
Authentic Log Cabin
8 bunk beds
full bathroom
rustic decor
fire alarm and extinguishers
official residence of head trainer
Main House
4 bunk beds
full bathroom
official residence of founder
Overnighters will enjoy an incredible country breakfast at both residences!
We offer fresh ingredients from our communal fruit and herb garden.
I met Katie Sikes when I was twelve years old, and she, along with Sue Cummings-Schultz, is my first gratitude for everything I have accomplished since then. Horse trainers are easy to find; what is far more difficult is to find someone who speaks to the greatness of each student, who loves their horses relentlessly, and who works tirelessly to understand the unique energy of each horse.
Katie exhibits each of these traits, and in today's horse industry, that is a rarity. In this place, I have found a forever home, an oasis, and the power to see that the only thing stopping me from anything I could ever want in life is my own mind.
- Haley P.